Ronald Reagan A Custom Made President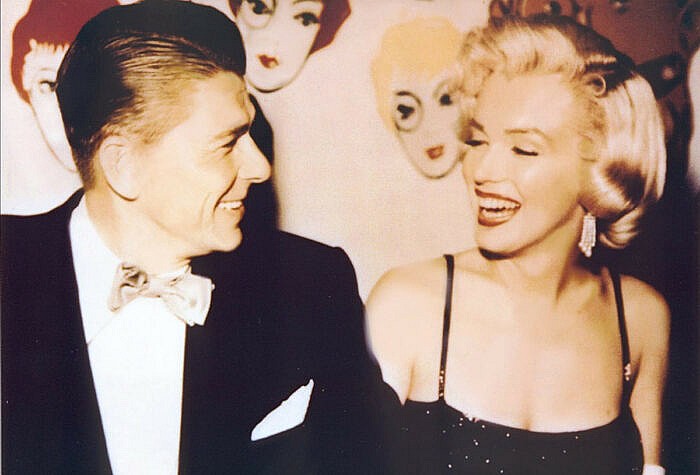 Watch the film on:

---
In 1967, New York Police Department detective Ralph Salerno, made a prediction: "Organized Crime will put a man into the White House someday – and he won't ever know until they hand him the bill". This man was Ronald Reagan. His file at the archives of the FBI carries the number 13.82.196.
What did the FBI try to find out? Ronald Reagan's relations with the underworld. Is there some proof needed? Just consult Dan E. Moldea's Dark Victory, Ronald Reagan, MCA and the Mob.
While Clara and Julia Kuperberg piece together all the evidence available with investigative journalists who have researched the subject for decades, they also cleverly invite James Ellroy, an outspoken fan of Ronald Reagan's to give his views, to discuss the career of the two times president in the context of his astonishing ascent to power in post- war America. We hear about a country that beneath all the Hollywood glitz and glamour is thoroughly corrupt.
Directors : Julia Kuperberg & Clara Kuperberg
Production: Wichita Films & ARTE France
Producers : Clara Kuperberg & Julia Kuperberg
Networks : ARTE France & Ciné +
Year : 2016
Running time : 53 minutes
---
Casting
Dan E.Moldea
Author of Dark Victory : Ronald Reagan, MCA and the Mob
James Ellroy
Author of L.A Confidential
Gus Russo
Author of Supermob
Dennis McDougal
Author of Lew Wasserman The Last Mogul
Anne Edwards
Author of Ronald Reagan The Rise to Power
Marvin Rudnick
Former Prosecutor
John Meroney
Journalist
---