Milos Forman Taking Off in America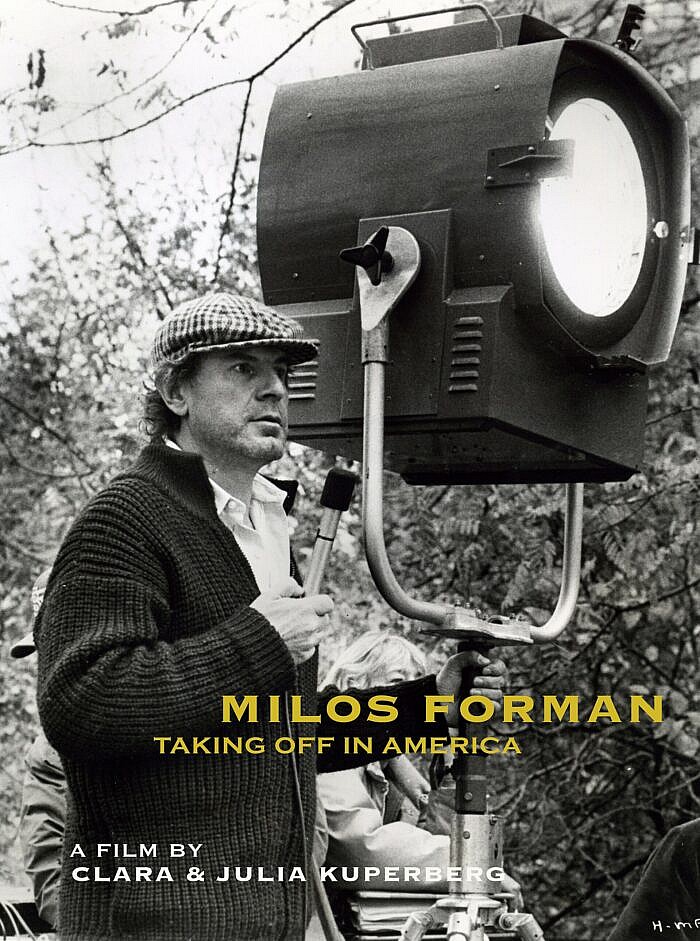 Watch the film here:

---
During one hour, the film director Milos Forman tells his journey from Czechoslovakia to Hollywood. Through anecdotes, Milos Forman explains how he succeeded in Hollywood and how difficult sometimes it was. From a communist country where shooting films was sometimes a hard work to a capitalist country, the film director talks about his adaptation with humour and emotion.
With Milos Forman, F.Murray Abraham, Michael Douglas, Woody Harrelson, Louise Fletcher, Treat Williams.
English Version With No Subtitles
Only the trailer has french subtitles, otherwise on the English Version there are no subtitles
Directors: Clara Kuperberg & Julia Kuperberg
Production: Wichita Films & TCM Cinema
Producers : Clara Kuperberg & Julia Kuperberg
Network: TCM Cinema
Year : 2011
Time : 58 minutes
---
Casting
Milos Forman
Director
Michael Douglas
Actor, Producer Cuckoo's Nest
Woody Harrelson
Actor Larry Flint
Louise Fletcher
Actor Cuckoo's Nest
F. Murray Abraham
Actor Amadeus
Treat Williams
Actor Hair
---